Welcome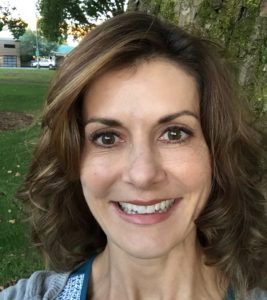 Most who find my site are hoping for change or experiencing emotional pain of some kind. Relationship problems, depression, anxiety and traumatic experiences are just a few of the roadblocks nearly everyone faces at some point in their lives. These need not stand in the way of deeper connection, peace, fulfillment, and creating a life you love.
Counseling can make an enormous difference when facing adversity. It awakens courage and enhances wisdom, allowing more ease and intimacy. We can work together to immediately begin transforming feelings of anxiety and depression, break painful cycles of relating, and start a powerful healing process.    
I invite you to take advantage of this opportunity, contact me!
HOW TO BECOME A NEW CLIENT:
Step #1 - Complete the form below (or email me). Feel free to include a bit about what you want to work on to make sure we're a good fit.
Step #2 - When I send you a link, fill out the online paperwork, look at my schedule and book our first meeting. That's it!
I take Premera insurance (sometimes called BCBS), First Choice insurance (sometimes under Kaiser), and Lifewise insurance of WA. If you are not sure please call your insurance company to see if I am in network. My private pay fee is $140 for individual sessions and $150 for couples sessions. My client hours are Monday - Friday from 10:00 - 3:00. * I refer out for a few things including addiction, legal issues, current / recent history of domestic violence, current suicidality / hospitalizations. If any apply I am happy to help with referrals!
Kirsten Devlin is a psychotherapist and EMDR certified counselor serving Tacoma, Washington. Since 1999, she has helped individuals and couples (LGBTQ included) face issues such as:
Depression and Anxiety

OCD / PTSD

Couple / Communication

Sex / Intimacy

Finding a parter / Dating
Codependency
Family / 

Parenting struggles

Guilt, regret
Self esteem / Confidence
Stress management

Trauma / Childhood abuse

Grief and loss

Coping with illness / 

Pain
Focus / Procrastination
Career / Work stress

Personal growth